Virginian-Pilot: Virginia Stage Company's "Grounded" is one-woman show that's not a one-woman show
BY YANA SAMBERG
CORRESPONDENT
PHOTOS BY VICKI CRONIS-NOHE & SAMUEL FLINT
3/3/16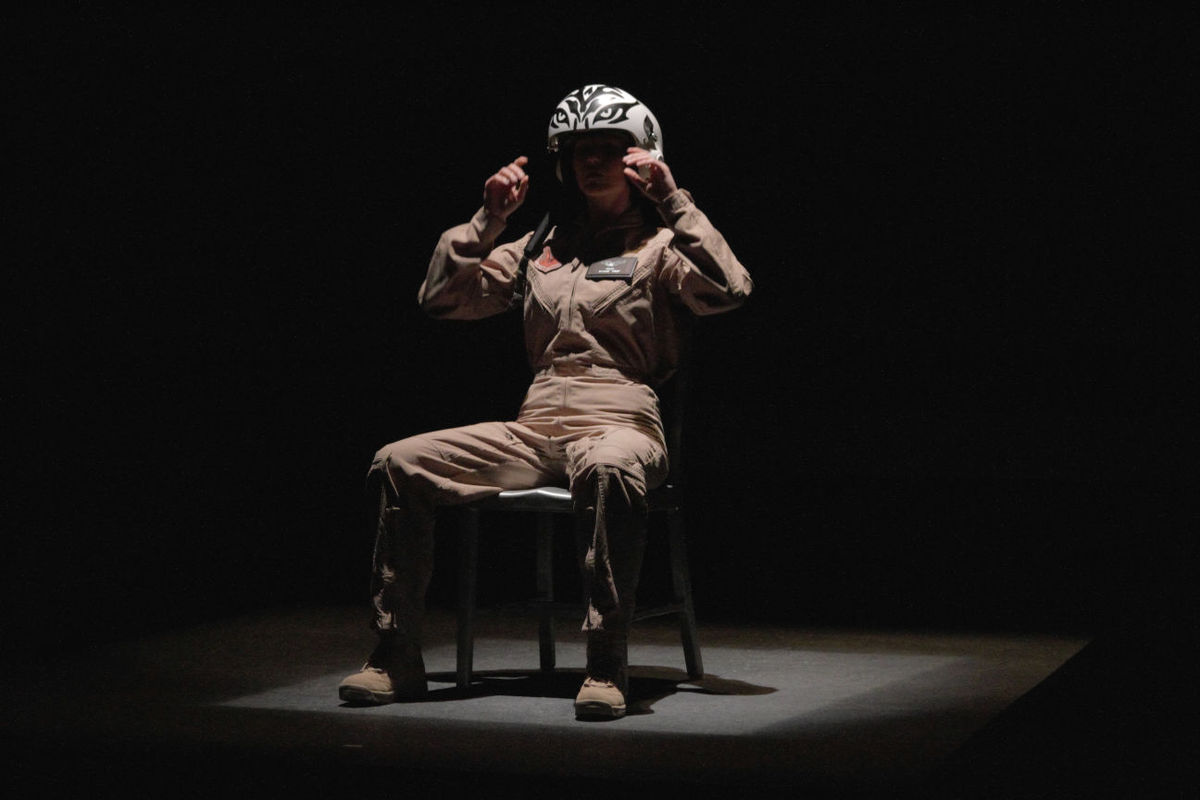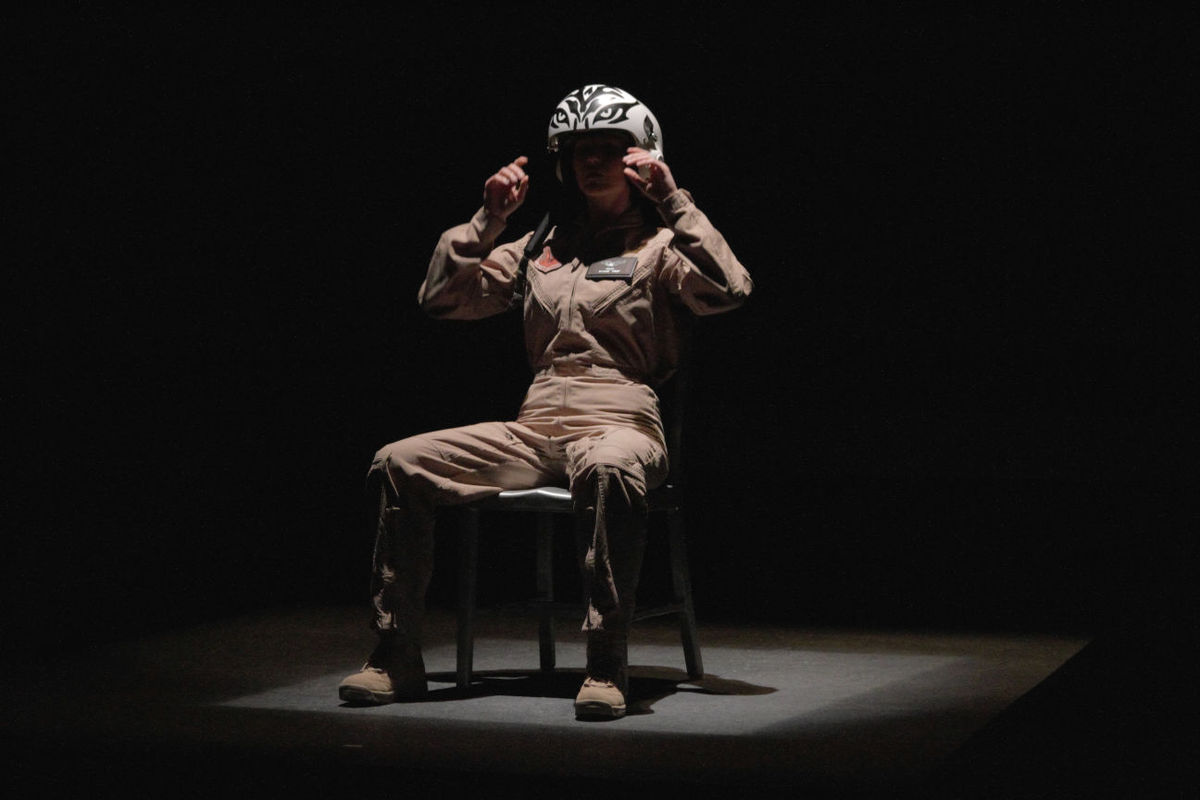 Kate MacCluggage's debut at the Virginia Stage Company is a solo performance that recasts the concept of a cast.
"Grounded" is a one-woman play, yet MacCluggage will interact with at least a half-dozen folks; it's just that they will be offstage controlling the lighting, sound and other factors that will help tell the story and give it depth.
In total, about 50 people are part of the process of putting the play on stage, said Brad Tuggle, VSC's marketing director.
The audience is watching one actress, but the people back stage running the technical and costuming aspects shape how that performer is perceived.
"Great lighting can give me more freedom on stage or it can put me in a box," MacCluggage said. "It can give a feeling of being sick or really awake."
The combination of projection, sound and light used in "Grounded" helps bring the audience to the different locales throughout the story, director Laley Lippard said.
"Throughout the performance she is in conversation with sound, she dances with the light," Lippard said.
"She" is an unnamed Air Force pilot who narrates her journey from ace fighter to mother to drone pilot. Marriage and an unexpected pregnancy force her from the sky, and upon return from maternity leave, she pilots drones from a windowless trailer in the Nevada desert. Each day she hunts terrorists and each night returns to raise a family.
The play deals with universal experiences: What it means to be a modern warrior. How technology changes the way people interact with the world, including the way we wage war. How career and family life can form an uneasy mix, especially a career in the military.
MacCluggage said her character is truly multidimensional. "It's not just about being a woman," she said. "The story is the heartbeat of a well-written play and (a well-developed) character is the way to push the story forward."
"Grounded" won the National New Play Network's 2012 Smith Prize, which honors a new play on American politics, and picked up a Fringe First award at the 2013 Edinburgh Festival Fringe.
"This is a modern war poem a la Homer," Lippard said. "This is the purest form of theater that we know. It's a clear, personal story that illuminates greater truths."